Adapting to Sea Level Rise
We can respond to rising sea level by moving inland or by holding back the sea. People have been doing both for thousands of years, so the basic engineering approaches for holding back the sea is well-established, and the law is generally clear on how shifting shores change land ownership. But we are not always very good at deciding which path to follow. In some cases the public interest in environmental preservation or having an open public beach collides with private property interests more concerned with a particular building in a particular location. Sometimes what makes sense in tbe short run (like building a dike to protect a community) leaves us with something that is not very sustainable in the long run (like having communities well below a rising sea level). Holding back the sea requires technology to manage the forces of nature, a retreat requires the management of human expectations.
Here are some reports that examine adaptation to sea level rise.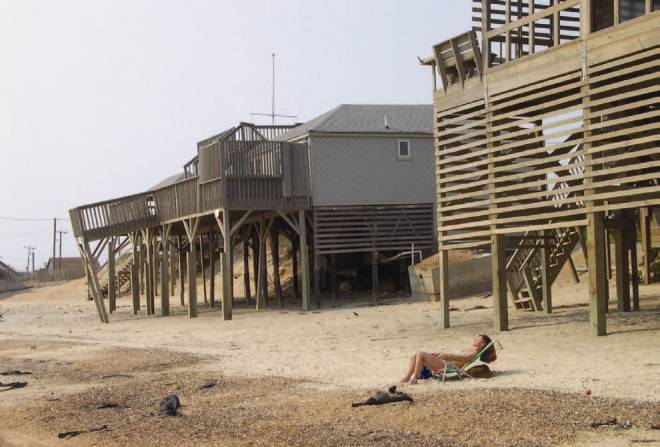 Sunbathing in front of septic tank and condemned homes on eroding shore in Kitty Hawk, North Carolina. Copyright Risingsea.net.
Reports and other products